Was hoping to complete my goal of performing in all of the 50 States before I formally recorded this material, so I could say it works everywhere... but having nothing to do with any uncontrollable global crisis, and for no other reason than besides what's best for my career, I've decided to release it now!
This set was recorded by a camera in the ceiling of the Jukebox Comedy Club that I was unaware of. There's actually an old showbiz saying, "will it play in Peoria?" ... I looked up the history of the quote and the reason might even be a little insulting to the people there, but it means that central Illinois is a good place to test your act, because "if it'll play in Peoria, it'll play anywhere."
If you were going to buy tickets to a show, instead you can send whatever seems fair to:
Venmo: @Reena-Calm
Cash App: $ReenaCalm
If you can't afford to send any money, you probably need to laugh even more, so please enjoy. Hope we can keep finding ways to brighten each other's days during a dark time. Thanks for watching!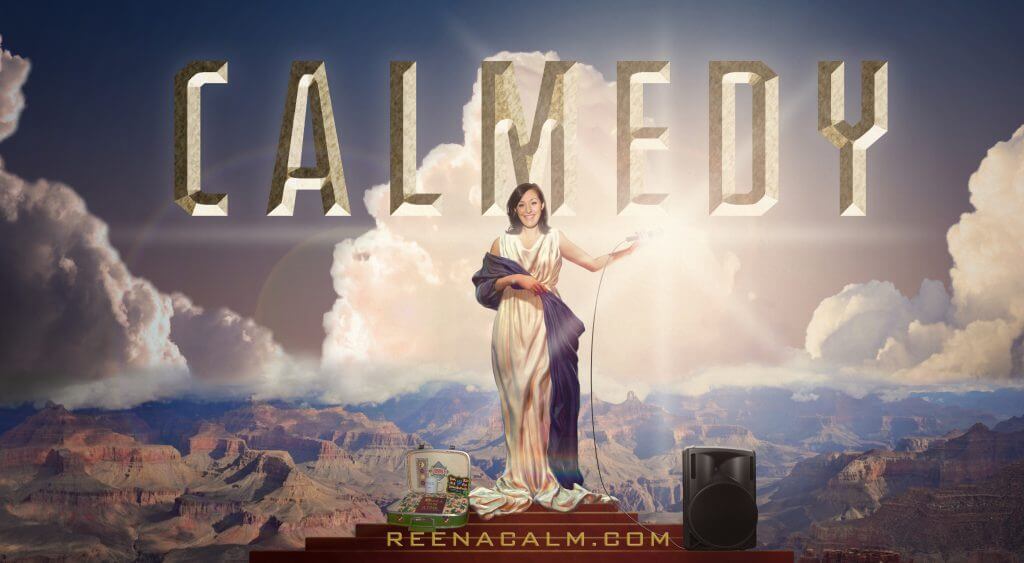 Pretty crazy to be putting out a "special" that's almost a full hour, shot in one take at a live show, and I feel like I did a perfect job...
But then I got a full hour of bloopers trying to shoot a 3 minute intro for it.